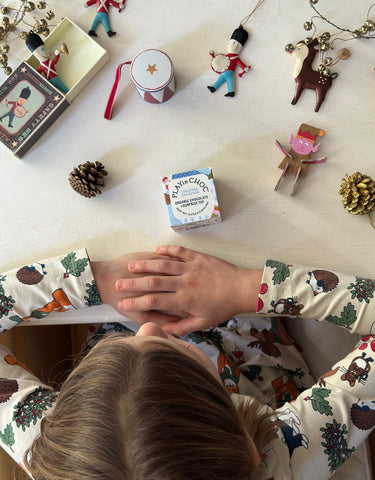 ORGANiC CHOCOLATE
CREATiVE PLAY
DAiRY, NUT, GLUTEN
AND PLASTiC FREE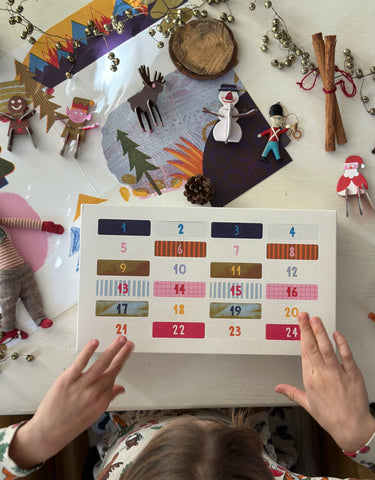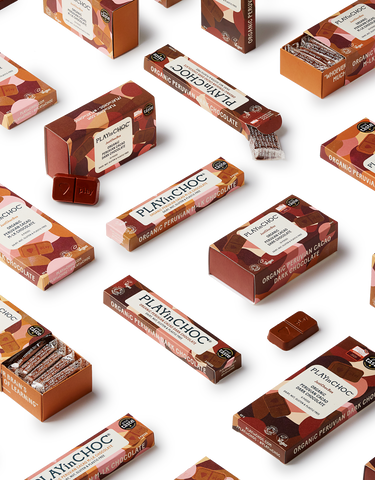 DiSCOVER
Enjoy delicious, vegan, organic and allergy-free chocolate for all
Discover our range of award-winning chocolates & chocolate gifts that are vegan, allergy-free, plastic-free, organic, fully sustainable, and most of all, delicious for everyone to enjoy. For the kids, our chocolate treats come with collectable 3D puzzle toys and a fascinating animal fun facts card so they can learn and have fun at the same time!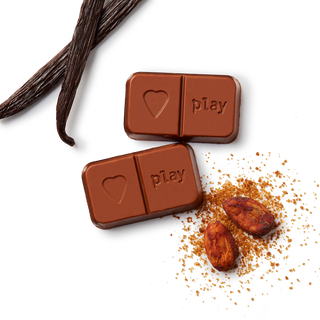 ...ORGANiC SiNGLE ORiGIN PERUVIAN CACAO (100% Criollo Bean)
...SUSTAiNABLY AND ETHiCALLY SOURCED (Child, Slave and Animal Labour Free)
...1/3 LESS SUGAR THAN OTHER LEADING CHOCOLATE BRANDS
...DAiRY, NUT, GLUTEN AND PLASTiC FREE (14 Allergen Free)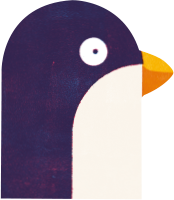 EXCiTEMENT OF PLAY + CHOCOLATE
Organic chocolates + 3D puzzle & fun facts card to play with, learn about and collect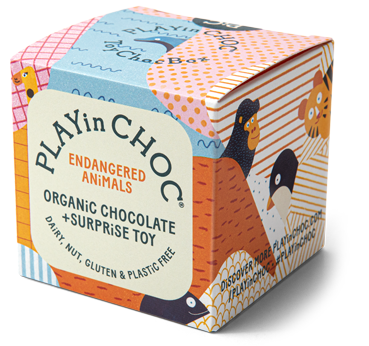 =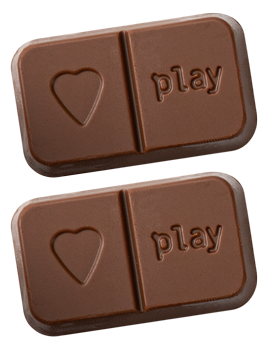 +

+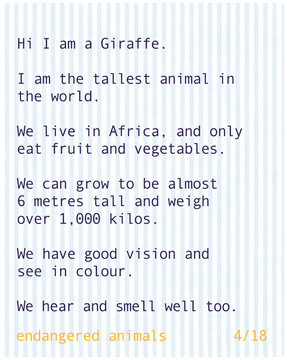 A Three Plant Chocolate Recipe Suitable for all Dietary Requirements
It can be difficult to find chocolate that is inclusive for all children and adults with different dietary requirements. That's why we've created chocolate that is free from the top 14 allergens using only 3 plants - cacao, coconut and vanilla. Naturally vegan, dairy-free & 100% organic, everyone can enjoy great-tasting, award-winning chocolate which is 14 allergen free.
Let us remove the stress of finding the perfect chocolate by simply browsing through our chocolate collections!

For every child to enjoy
Combine the excitement of playing & eating chocolate with our ToyChoc Boxes. Enjoy delicious dairy-free & allergy-free organic chocolate with a collectable 3D cardboard animal puzzle toy to assemble and a fun facts card. Our toys include endangered animals, dinosaurs, woodland animals,  rabbits & Christmas characters. Play, learn & eat delicious chocolate at the same time!
For all Chocolate Lovers!
Excite your senses with our JustChoc Boxes full of delicious dark and m•lk chocolate made from organic Peruvian cacao - completely dairy-free! Suitable for children and adults alike, these JustChoc Boxes are perfect whether you need a gift, a weekend treat or simply because you love great chocolate!
Give an entire set in one lovely gift box with a fold out play scene
Entertain and educate even the most active kids with our ToyChoc Boxes full of collectable 3D puzzle toys, fun facts cards and our delicious vegan, allergy-free chocolate. For the adults, we have JustChoc Boxes that provide guaranteed deliciousness and zero guilt in bigger bundles.
Read More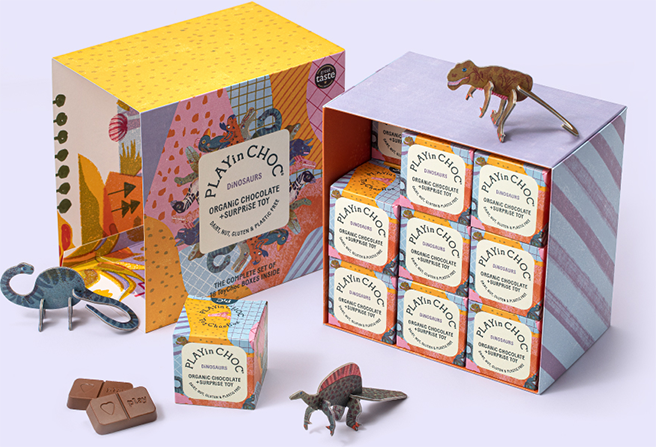 A Truly Ethical & Sustainable Chocolate Brand
With a genuine commitment to helping the planet and reducing waste, all stages of our production, including sourcing, packaging and delivery, are sustainable and ethical. Unlike some leading chocolate brands, we don't do greenwashing and we are dedicated to making our world a better place for our kids.
Ethically & Organically Sourced Ingredients
By using fairly traded ingredients that are ethically sourced from small family-owned farms, our chocolates are child labour-free, slave-free and animal labour-free.
Our Zero-Waste, 100% Recyclable Packaging
With paper-based recycled, recyclable, biodegradable and home compostable materials, our packaging allows us to help the environment and eliminate plastic waste.
Dedicated to the Reduction of Plastic Polution
We are dedicated to the reduction of plastic polution and the use of single-use plastic waste. All of our products and packaging are 100% plastic free, helping you to reduce household plastic waste, creating a cleaner environment, oceans, and communities.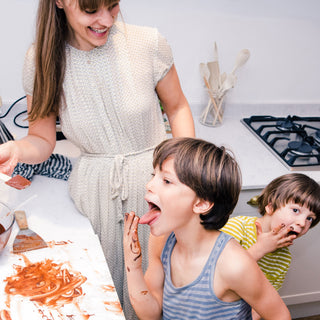 JOY + HEALTH + PLANET
These words form the ethos through which we at PLAYin CHOC® think about what we do in life. Finding JOY in everything we do, and of course, the enjoyment that comes from making and eating truly delicious chocolate. HEALTH for our bodies, minds and planet - we use only the healthiest, highest quality ingredients from only the most ethical sources. Our PLANET is our home, so we take our responsibility to preserve and sustain it very seriously, so we have something we can be truly proud of to pass onto our children. 
Join our mailing list to discover new products, events and special offers!
Sign up and save 10% on your first order!

Read some of our latest reviews from those in the know and see why everyone's talking about PLAYin CHOC®.