JustChoc Boxes
Allergy-free, Plastic-free, Vegan & Organic Chocolate
Discover our delicious dark and M•LK chocolates that are naturally allergy-free, dairy-free, nut-free, and vegan so adults and kids can safely enjoy our sweet treats without worry. Suitable for children and adults alike, these JustChoc Boxes are perfect for birthday presents, a weekend treat or simply because you love delicious chocolate.
Enjoy delicious chocolate by browsing through our JustChoc Boxes below.
JustChoc Boxes for all adults and children to enjoy
Plastic-Free Chocolate That's Good for the Planet
With a focus on taking care of our planet, our chocolates are wrapped in home compostable film made from wood pulp and plant cellulose so we can reduce plastic waste. Our brown packaging boxes are also made with recycled and recyclable paper corrugate and we seal them with paper tape.
Chocolate Made from 3 Plants
Using only 3 plants - cacao, coconut and vanilla - our chocolates are naturally vegan, nut-free, dairy-free, gluten-free & allergen-free! So you can be rest assured that you're eating chocolate that is delicious and safe for you to enjoy.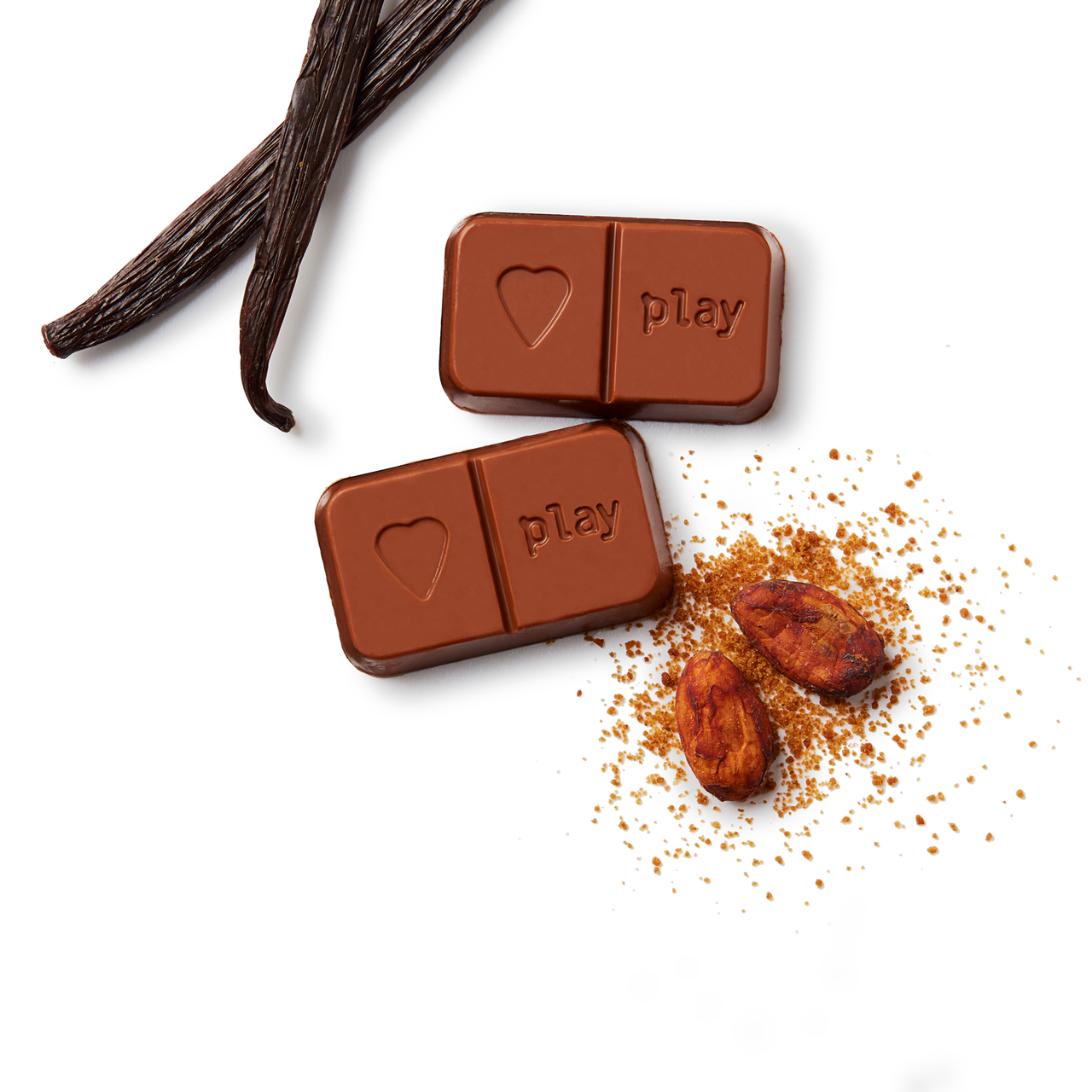 WE MAKE BEAN TO BAR CHOCOLATE
We source the finest fairly traded single origin Peruvian cacao beans grown on small family owned farms. They are then gently roasted in order to release the full flavours.
We only use the finest organic Madagascan bourbon vanilla and organic creamed coconut from Indonesia.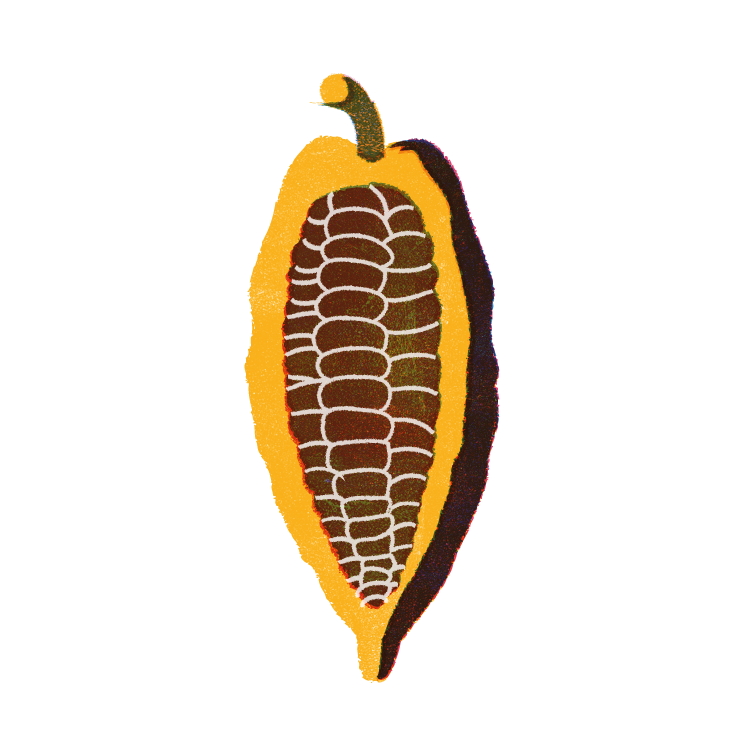 CACAO
From the cocoa tree comes the cocoa bean – and from the bean comes cacao nibs and cacao butter. Cacao is packed full of essential minerals such as calcium, zinc, iron, copper, potassium and magnesium. Cacao also contains naturally occurring mood enhancing properties as well as antioxidants called polyphenols which are similar to those contained in green tea and red wine.
COCONUT
From the coconut palm tree comes the coconut and from that we use creamed coconut and coconut sugar. Coconut contains lots of vitamins and minerals and is a delicious source of fiber. Coconut is a source of energy and has an accelerating effect on the metabolism. The coconut botanically is a drupe not a nut.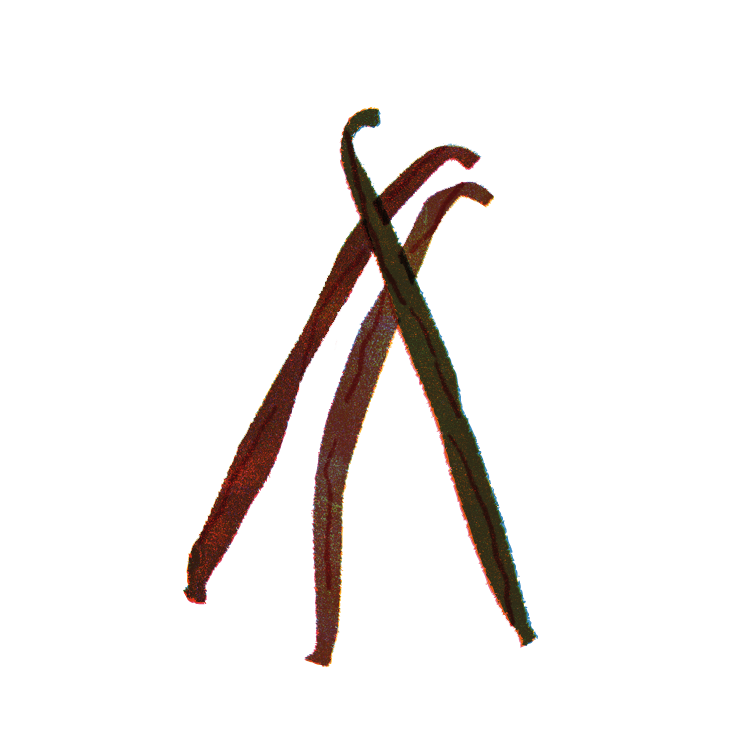 VANILLA
The vanilla vine is an orchid which is indigenous to South Eastern Mexico. Dating back to Cortez's conquest of the Aztec Kingdom in 1519, it is one of the most ancient flavours. Vanilla is an orchid which only lasts 24 hrs. Vanilla pods are ground up to make the vanilla powder we use.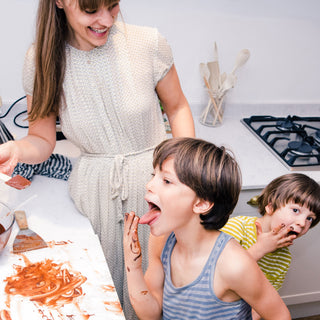 JOY + HEALTH + PLANET
These words form the ethos through which we at PLAYin CHOC® think about what we do in life. Finding JOY in everything we do, and of course, the enjoyment that comes from making and eating truly delicious chocolate. HEALTH for our bodies, minds and planet - we use only the healthiest, highest quality ingredients from only the most ethical sources. Our PLANET is our home, so we take our responsibility to preserve and sustain it very seriously, so we have something we can be truly proud of to pass onto our children.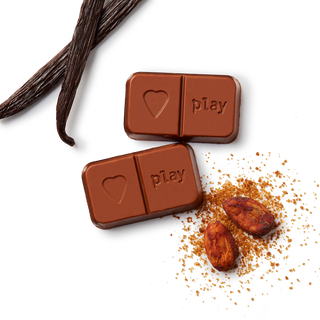 ...ORGANiC SiNGLE ORiGIN PERUVIAN CACAO (100% Criollo Bean)
...SUSTAiNABLY AND ETHiCALLY SOURCED (Child, Slave and Animal Labour Free)
...1/3 LESS SUGAR THAN OTHER LEADING CHOCOLATE BRANDS
...DAiRY, NUT, GLUTEN AND PLASTiC FREE (14 Allergen Free)
Join our mailing list to discover new products, events and special offers!
Sign up and save 10% on your first order!