GiFT SETS
A chocolate gift set is the perfect present for kids. Combining vegan chocolate that genuinely tastes great, with a collectible 3D puzzle that guarantees hours of fun and a facts card that will interest even the most active of children, it's the chocolate gift set that does it all. Available in a variety of themes, from woodland animals gift sets to endangered animals gift sets, there is fun for the whole family inside each plastic free box. There's never been a better time to be mindful about our bodies and our planet, and at PLAYinCHOC we make it easy: all of our chocolate gift sets for kids are sustainably and ethically sourced, as well as dairy, nut and gluten free. So treat the kids this year, and never look back.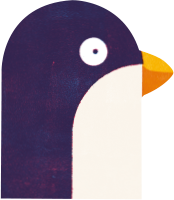 EXCiTEMENT OF PLAY + CHOCOLATE
Organic chocolates + 3D puzzle & fun facts card to play with, learn about and collect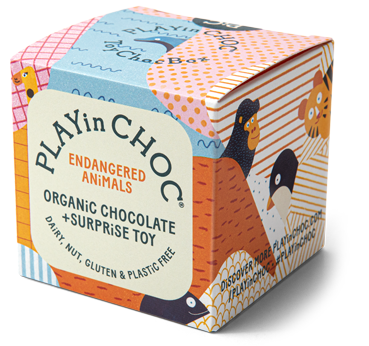 =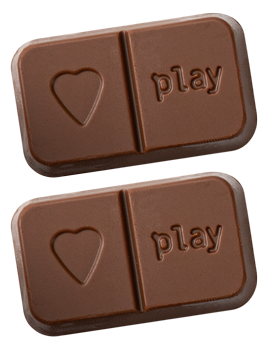 +

+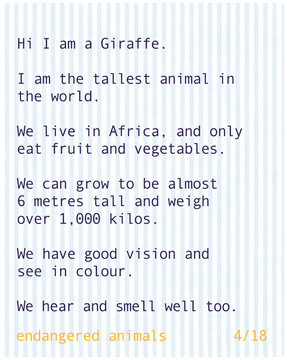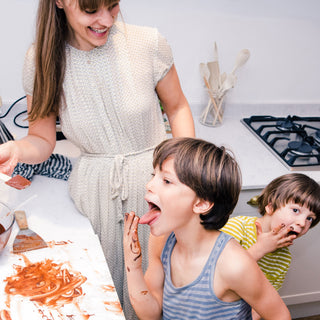 JOY + HEALTH + PLANET
These words form the ethos through which we at PLAYin CHOC® think about what we do in life. Finding JOY in everything we do, and of course, the enjoyment that comes from making and eating truly delicious chocolate. HEALTH for our bodies, minds and planet - we use only the healthiest, highest quality ingredients from only the most ethical sources. Our PLANET is our home, so we take our responsibility to preserve and sustain it very seriously, so we have something we can be truly proud of to pass onto our children.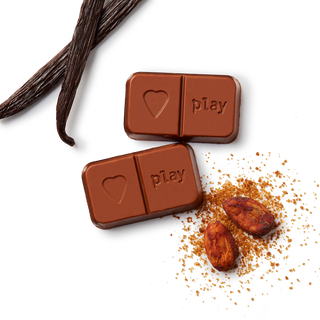 ...ORGANiC SiNGLE ORiGIN PERUVIAN CACAO (100% Criollo Bean)
...SUSTAiNABLY AND ETHiCALLY SOURCED (Child, Slave and Animal Labour Free)
...1/3 LESS SUGAR THAN OTHER LEADING CHOCOLATE BRANDS
...DAiRY, NUT, GLUTEN AND PLASTiC FREE (14 Allergen Free)
Join our mailing list to discover new products, events and special offers!
Sign up and save 10% on your first order!