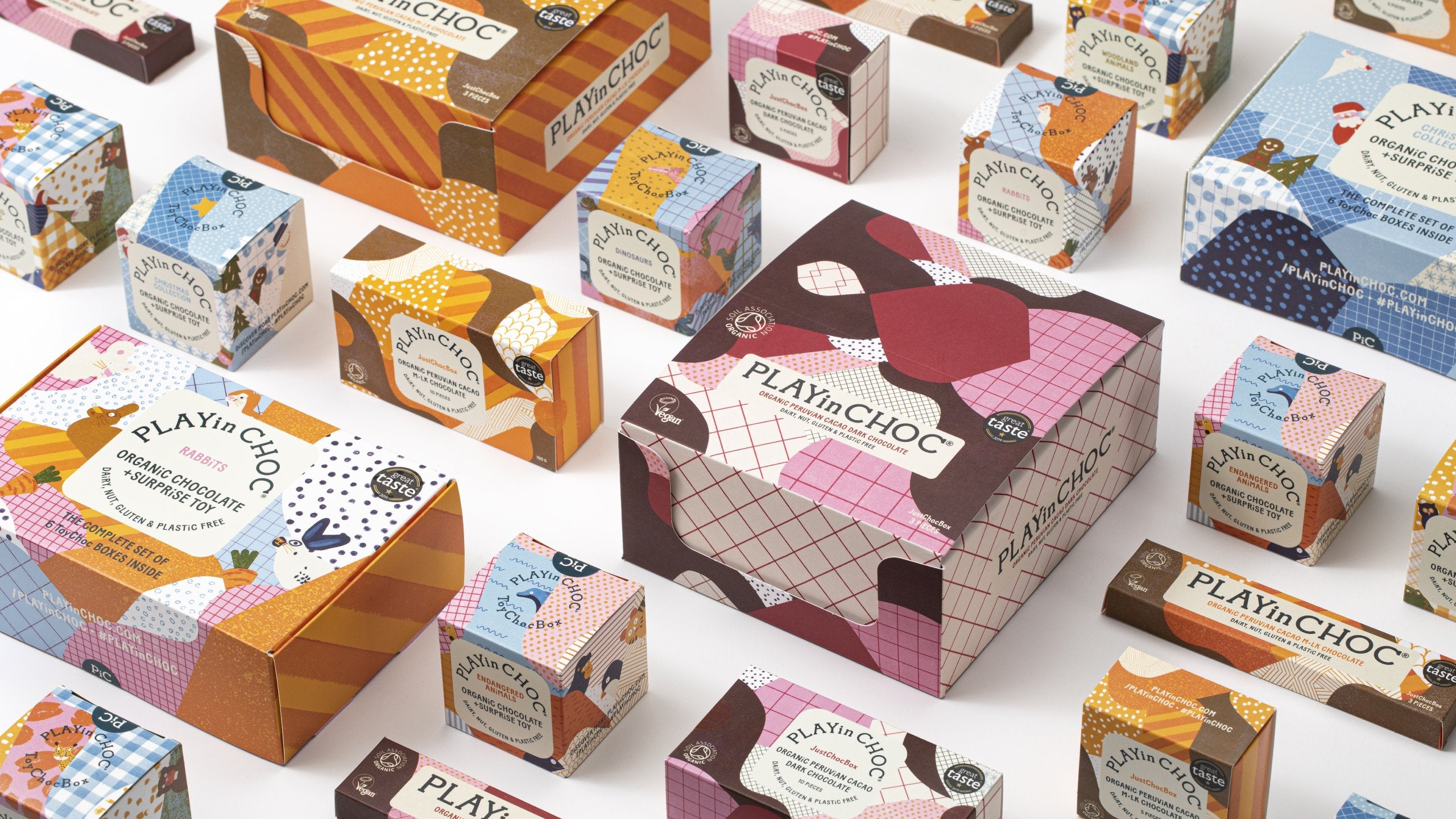 Superior Quality Allergy-Free Chocolate
DiSCOVER
We know how difficult it can be to find allergy-friendly chocolate for your children. PLAYin CHOC is a delicious certified organic & vegan chocolate that is free from fourteen common allergens. Our chocolate doesn't contain any gluten, soy, nuts, dairy, sesame and our entire supply chain, factory and machinery do not handle common allergens. 
We only use the most natural organic ingredients: Cacao, coconut, and vanilla and there is no refined cane sugar or nasties in our products. The result? Creamy, smooth and soft melt-in-your-mouth goodness!
100% organic & ethical and made in the UK.
Take a look through our chocolate collections, you won't be disappointed. With stand-out packaging (that's entirely sustainable), delicious peruvian chocolate (that's ethically sourced from bean to bar), unique build-it-yourself toys and exciting, educational facts, the only question is: where do you begin?
Read More
ToyChoc Box®
It's never been easier to find chocolate for kids.
Toy ChocBoxes combine the two things that kids love most in the world, toys and chocolate, and do it in a way that's good for them and good for the planet. Enjoy melt-in-the-mouth chocolate made from organic peruvian cacao, and a selection of exciting 3D toys. Whether your child loves rabbits, giraffes or dinosaurs, we have a toy for every kid, for every occasion. So put yourself in their shoes and take a look through our ToyChoc Boxes!
Read More
JustChoc Box
A vegan chocolate box is the perfect mid-week treat; on its own, with a cup of tea or coffee or as a tasty dessert.
It tastes so rich and creamy, it's hard to imagine that it's made from only 3 plants - but it is! Made from single origin 100% criollo bean organic Peruvian cacao, and available in m•lk chocolate and dark chocolate, these JustChoc Boxes are dairy-free, nut-free and cruelty-free, which means they're also guilt-free. Indulge today with a vegan chocolate box that the whole family will enjoy, you won't regret it.
Read More
Gift Sets
Chocolate Gift Sets are a staple this season. Whether you're preparing for birthdays, for Christmas, for Halloween or for Easter, it's something that you really can't go wrong with.
With bundles, 6 box selection gift sets and 18 box selection gift sets, you can buy as many or as few as you need. Choose from woodland animals, rabbits, endangered animals and dinosaurs, and give the gift of the wild. Mouthwatering vegan chocolate, engaging collectable toys and inspiring fun facts means that your child is in great company, with PLAYinCHOC.
Read More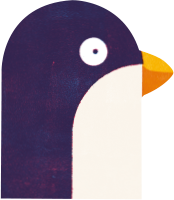 EXCiTEMENT OF PLAY + CHOCOLATE
Organic chocolates + 3D puzzle & fun facts card to play with, learn about and collect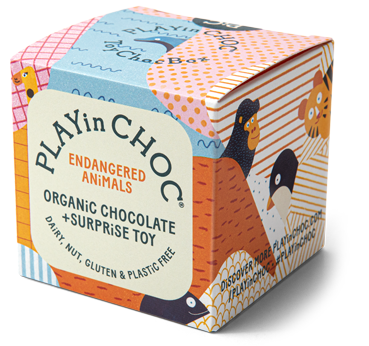 =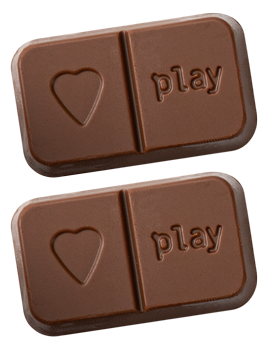 +

+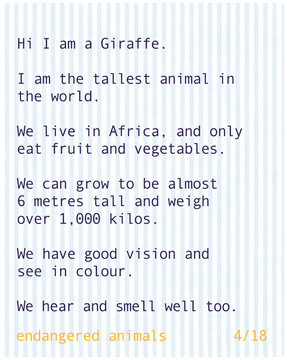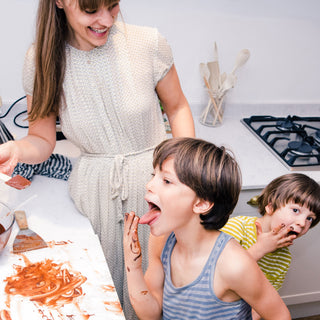 JOY + HEALTH + PLANET
These words form the ethos through which we at PLAYin CHOC® think about what we do in life. Finding JOY in everything we do, and of course, the enjoyment that comes from making and eating truly delicious chocolate. HEALTH for our bodies, minds and planet - we use only the healthiest, highest quality ingredients from only the most ethical sources. Our PLANET is our home, so we take our responsibility to preserve and sustain it very seriously, so we have something we can be truly proud of to pass onto our children.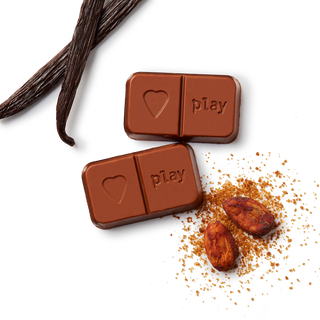 ...ORGANiC SiNGLE ORiGIN PERUVIAN CACAO (100% Criollo Bean)
...SUSTAiNABLY AND ETHiCALLY SOURCED (Child, Slave and Animal Labour Free)
...1/3 LESS SUGAR THAN OTHER LEADING CHOCOLATE BRANDS
...DAiRY, NUT, GLUTEN AND PLASTiC FREE (14 Allergen Free)
Join our mailing list to discover new products, events and special offers!
Sign up and save 10% on your first order!