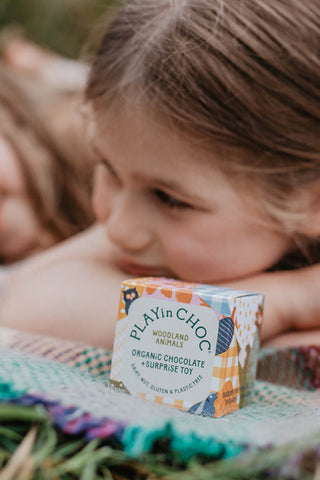 Superior Quality Nut-Free Chocolate
DiSCOVER
There are plenty of nut-free chocolates out there but we believe ours is a step ahead of the rest.
PLAYin CHOC is a delicious certified organic & vegan chocolate that is free from fourteen common allergens including any form of nuts. Our entire supply chain, factory and machinery do not handle common allergens so you can enjoy the creamy deliciousness with peace of mind.
We only use the most natural organic ingredients: Cacao, coconut, and vanilla and there is no refined cane sugar or nasties in our products. The result? Creamy, smooth and soft melt-in-your-mouth goodness!
100% organic, ethical & nut-free - made in the UK.
Discover more about the PLAYin CHOC Story.

ToyChoc Boxes
JustChoc Boxes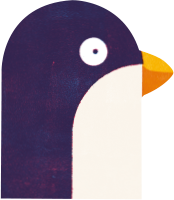 EXCiTEMENT OF PLAY + CHOCOLATE
Organic chocolates + 3D puzzle & fun facts card to play with, learn about and collect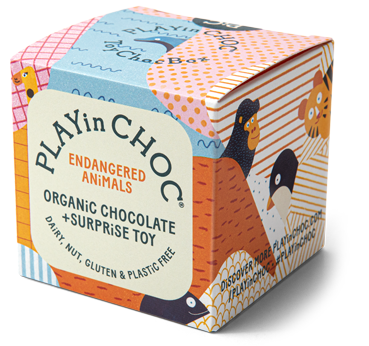 =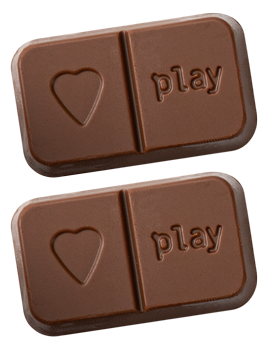 +

+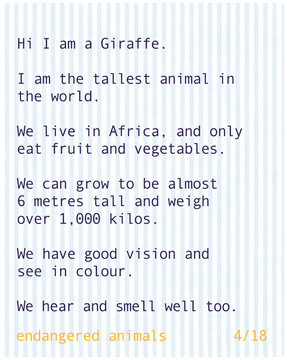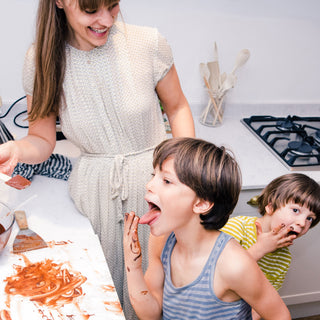 JOY + HEALTH + PLANET
These words form the ethos through which we at PLAYin CHOC think about what we do in life. Finding JOY in everything we do, and of course, the enjoyment that comes from making and eating truly delicious chocolate. HEALTH for our bodies, minds and planet - we use only the healthiest, highest quality ingredients from only the most ethical sources. Our PLANET is our home, so we take our responsibility to preserve and sustain it very seriously, so we have something we can be truly proud of to pass onto our children. 
WE MAKE BEAN TO BAR CHOCOLATE
We source the finest fairly traded single origin Peruvian cacao beans grown on small family owned farms. They are then gently roasted in order to release the full flavours.
We only use the finest organic Madagascan bourbon vanilla and organic creamed coconut from Indonesia.
QUALiTY + STORAGE
Our chocolate is free from common allergens. Free from gluten, soy, nuts, dairy, sesame. Our entire supply chain, factory and machinery does not handle common allergens. Our only ingredients are: Cacao, coconut, and vanilla. 
We make and keep our chocolate in our temperature controlled factory where no direct sunlight can damage it – we want to get it to you in optimum condition. 
SUSTAINABILITY
We only use paper based recycled, recyclable, biodegradable and home compostable materials.
Our packaging and toys are made from FSC or PEFC sustainably sourced recycled and recyclable card and paper with carbon offset certificates.
Our chocolates are wrapped in home compostable film made from wood pulp and plant cellulose.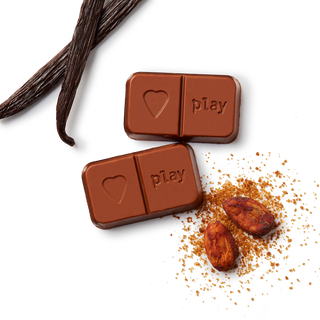 ...ORGANiC SiNGLE ORiGIN PERUVIAN CACAO (100% Criollo Bean)
...SUSTAiNABLY AND ETHiCALLY SOURCED (Child, Slave and Animal Labour Free)
...1/3 LESS SUGAR THAN OTHER LEADING CHOCOLATE BRANDS
...DAiRY, NUT, GLUTEN AND PLASTiC FREE (14 Allergen Free)
Join our mailing list to discover new products, events and special offers!
Sign up and save 10% on your first order!