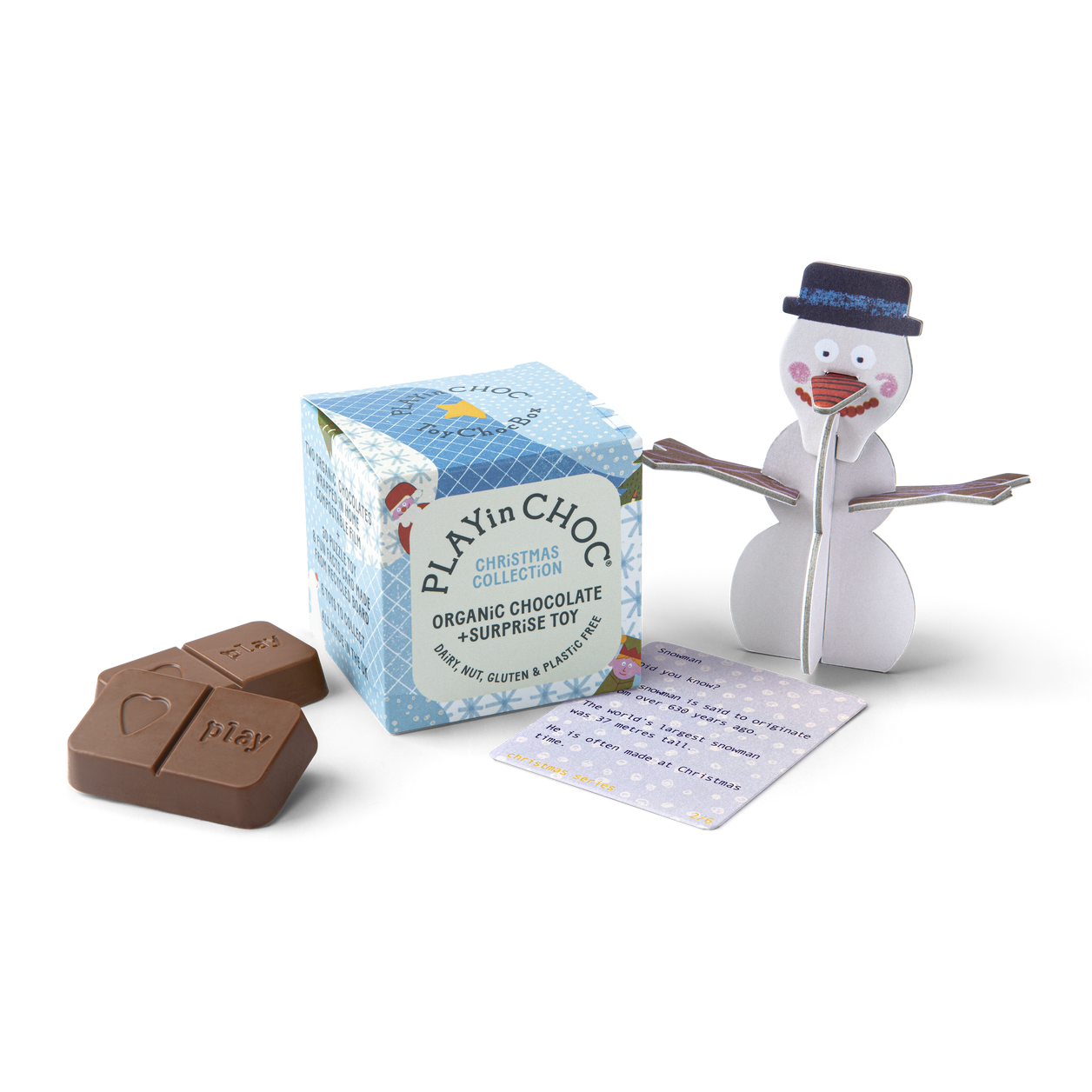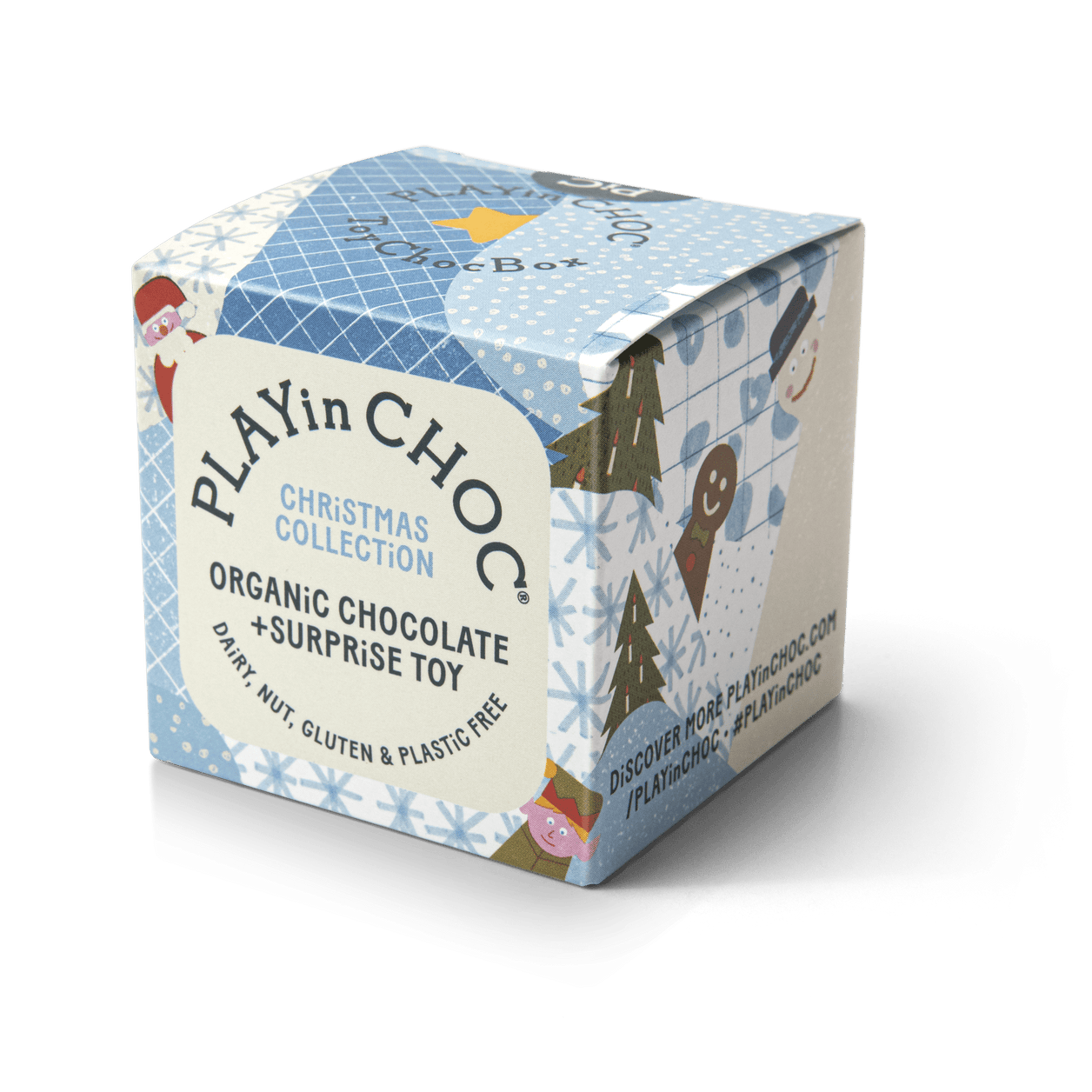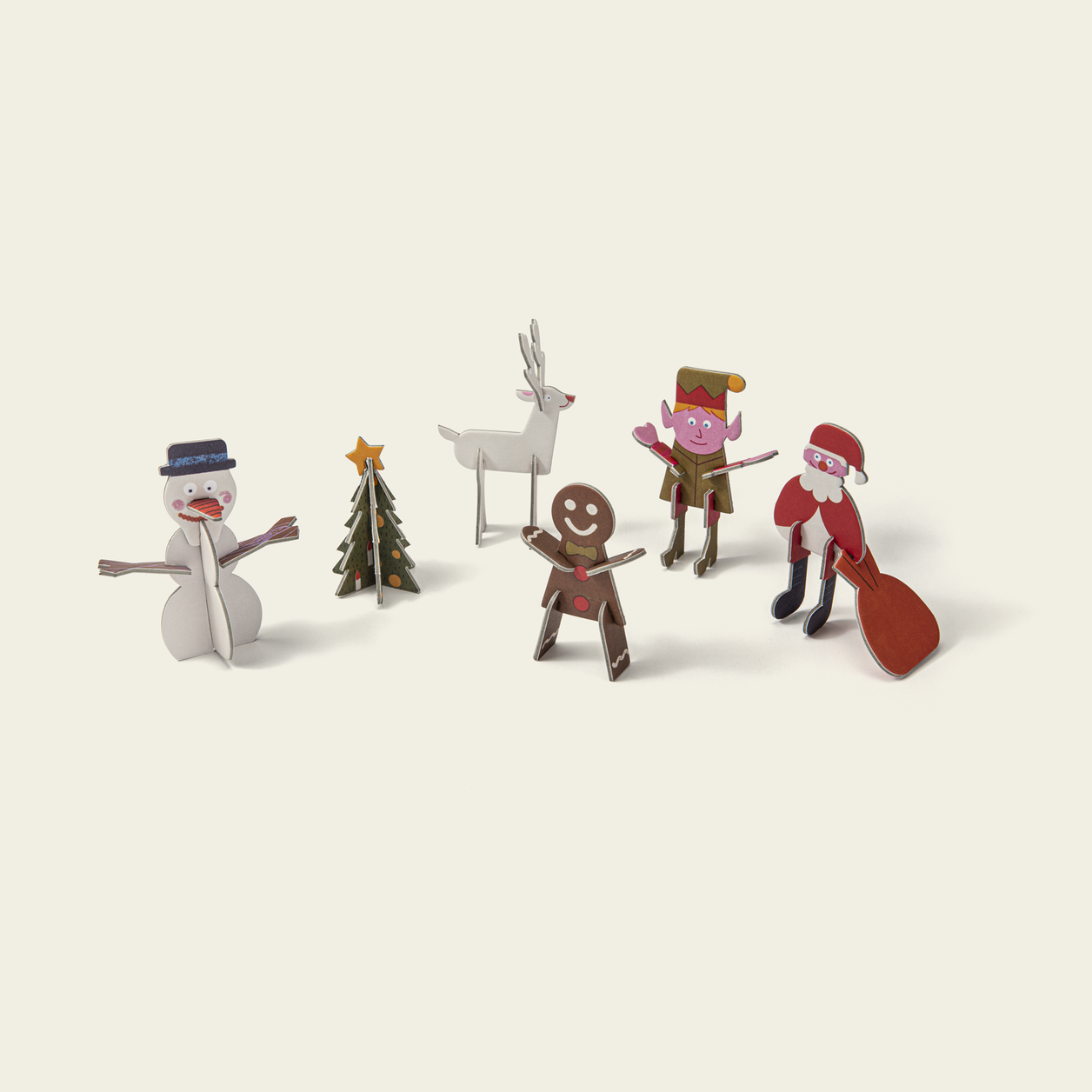 ToyChoc Box®
CHRiSTMAS COLLECTiON
Spread cheer throughout the festive season with a PLAYin CHOC®  ToyChoc Box® from the Christmas collection. Will you get a snowman? A cheeky elf? Or a friendly ginger-bread figure? Ideal stocking fillers, alternative Christmas crackers or for your last-minute present stash, these collectable, ethical toys double up as super-cute decorations too!
–  
100% organic
Dairy, Nut, Gluten, Soy & Plastic FREE
Spread cheer throughout the festive season with a PLAYin CHOC®  ToyChoc Box® from the Christmas collection. Will you get a snowman? A cheeky elf? Or a friendly ginger-bread figure? Ideal stocking fillers, alternative Christmas crackers or for your last-minute present stash, these collectable, ethical toys double up as super-cute decorations too!
–  
100% organic
Dairy, Nut, Gluten, Soy & Plastic FREE
Weight: 2 x 10g chocolate + 3D puzzle toy + fun facts card
Delicious
Santa always drops these in the stockings and the little toys are adored. Personally I just love the chocolate.
Creamy
My order was mainly to give my grandchildren and daughter-in-law (she is dairy intolerant). I'm sure they will all like the chocolate. I have tried the milk, really like it, very creamy. The best vegan chocolate I have tried so far.
Delicious and fun!
I got a triple pack of Christmas boxes for Santa to add to his stockings, and my son was so excited to open and eat them, even sharing them around so I got to taste the yummy chocolate! The little figures are sweet and have been part of our Christmas decorations.
ToyChoc Box<br>CHRiSTMAS COLLECTiON
Great fun
Great chocolate loved by all little toys also loved by all
Join our mailing list to discover new products, events and special offers!
Sign up and save 10% on your first order!